Mauritius: a Slice of Paradise
Mauritius is a sparkling gem in the middle of the Indian Ocean. Its vast array of cultures and tastes have made this charming island one of the world's most exclusive holiday destinations. It is truly one of the top tropical locations for solo travellers and families alike, with year round sunshine, crystal blue seas, tropical rainforests and white sandy beaches.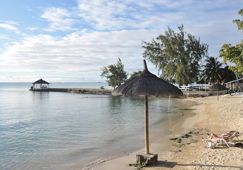 There's so much to do: historic sights, cultural experiences and amazing geography. However, one of the best experiences is simply to witness the charm of the island's community and enjoy the relaxed warm welcome you will receive.
Getting away from it all
Mauritius is known for its white sandy beaches, and there are plenty of opportunities to explore the island with our organised trips. As one of the most developed of the Mascarene Islands, it is easy to find your own slice of beach paradise. However, the island has so much more to offer. You can quickly go from blue turquoise waters and sand-rimmed lagoons to the dramatic virgin forests or the Black River Gorges National Park.
Culture
Port Louis, the capital, is Africa's wealthiest city. The smells, noises and bustle are sure to excite along with the busy markets in the central plateau towns. Everywhere you'll find the joys of Chinese, Indian, French and African cuisine, the beat of séga music and the animated party spirit of the locals.
Mauritius is a fascinating paradise, waiting to be explored! Now, we won't call it a crime if you spend all your time on the water and the beach - but let's say it's not far off. There is of course the mitigating circumstance of the waters and the beaches being absolutely gorgeous, but then again, so is the rest of the island!
Wonderful climate for water sports
The southern hemisphere summer seasons lasts from November through to April, with temperatures ranging from 23 to 33 degrees Celsius. Sea temperatures are comfortable, usually in between 22 and 30 degrees Celsius. The water temperature never dips below 22-24 degrees, even in the winter months. Year round you shouldn't need a wetsuit, but the summer months (November through April) are usually the best time to visit. Consistent trade winds are 10-15 knots (up to force 4) blowing in a cross offshore direction.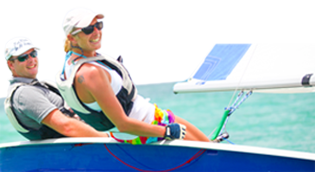 If you'd like a precise quotation for your holiday, with actual dates and availability, then click on the button below and we'll get back to you shortly.
Check availability